Worthy Photography are based in Kings Worthy and we were keen to make use of some local natural beauty for our Kings Worthy family photoshoot. So we parked up at the Cart and Horses pub, hopped over the A31 and took a stroll on a beautiful footpath from Kings Worthy towards Easton.
We went on a wintery walk before Easter with baby Jacob and his mummy and daddy. You can read more about the walk we did (The Easton Circuit)
We were really lucky with the weather as earlier that day it had been raining hard, and we wondered if we would make it out for photos. We had the wellies on standby! But fortunately the rain cleared and we were able to venture out into the winter sun. Our family had to swap their smart shoes for walking shoes, which luckily they had ready in the boot of their car.
Baby Jacob is just 8 months old, and enjoyed being whooshed around by his mummy and daddy. The venue for our Kings Worthy family photoshoot focused on lots of trees, woodland and natural light. It was just lovely! We walked along for a mile or two, playing around with big tree stumps, kissing gates, bridges and grass.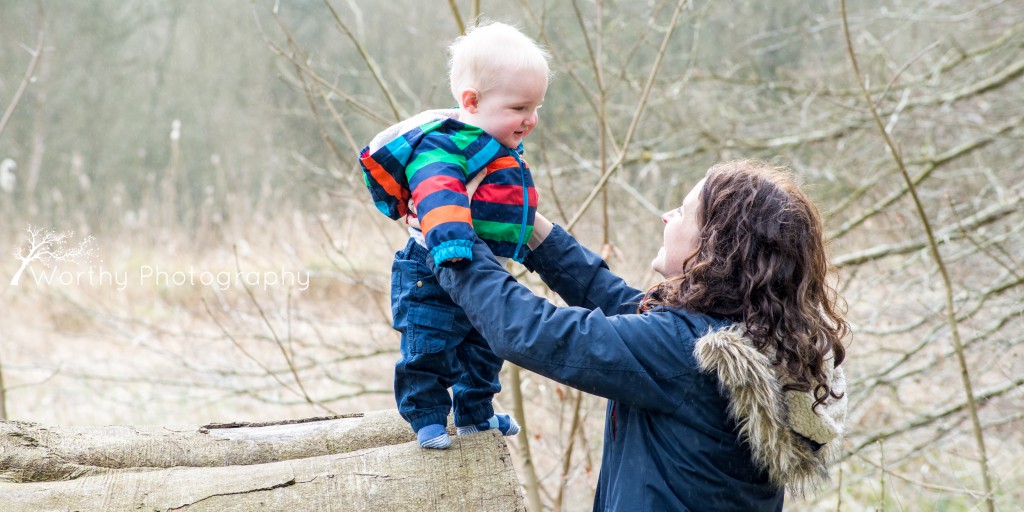 PROPS
We'd taken along a big bubble maker to see if we could get some lovely photos of Jacob with some huge bubbles. It was a bit on the windy side, and Jacob's mummy needed a bit of instruction on how to create bubbles (:-) but we got some nice photos anyway. One thing to remember with family photoshoots is that it is important to move on if something is not working well for a photo, and try something else. We really loved this photo of Jacob checking out the bubbles, and mummy simply having fun!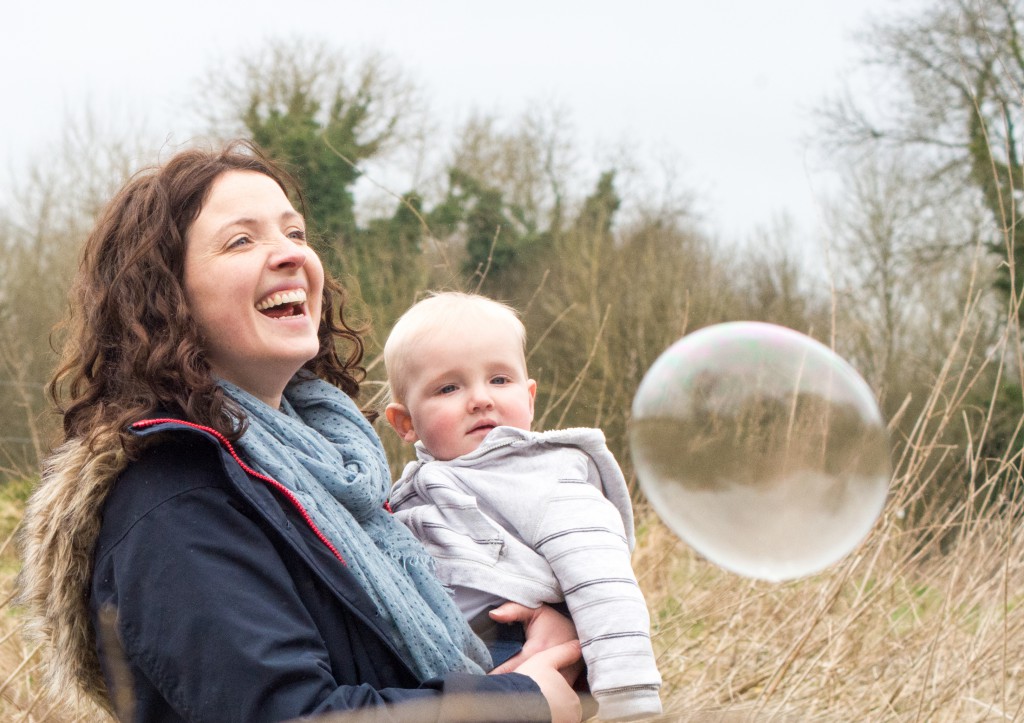 Right at the end of our walk back towards Kings Worthy, we did some more photos as the sun came out on us, all of a sudden. It's amazing how different photos can look with the sun out – the colours completely changed from muted greens and browns, to orange and bright blue. It almost looked like the photos were being taken on a different day!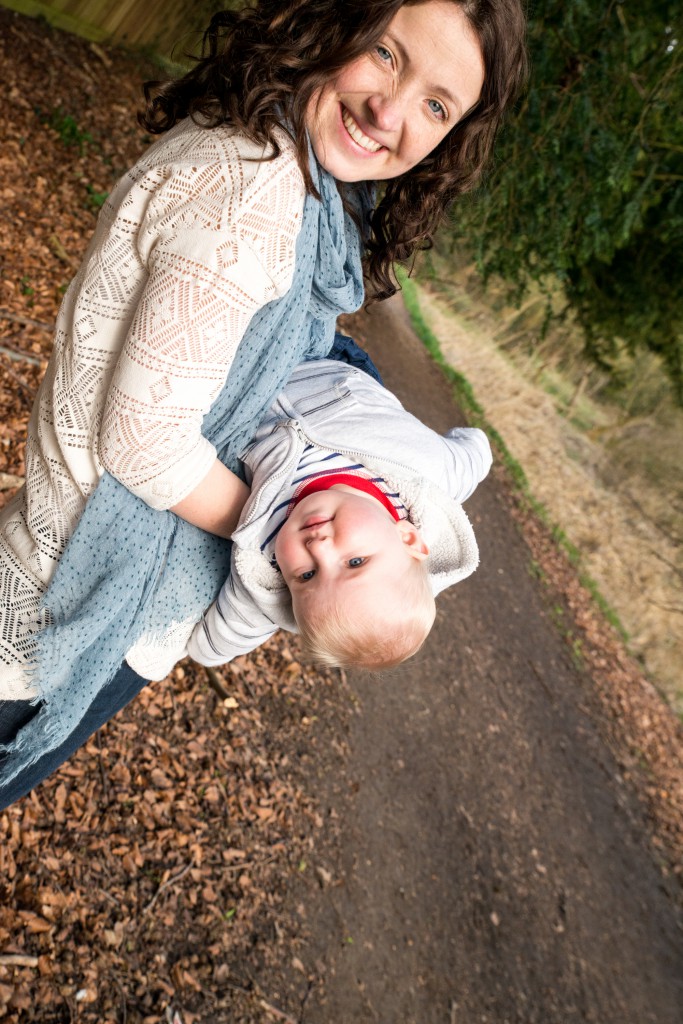 We were delighted to prepare our photos for Jacob's parents – they'd opted for a digital package. So, this means we provide all of their edited photos on a viewing gallery which is hosted on this site (on the client pages), and also a link for them to download their entire gallery to a zip folder in one easy click. That way, they can do what they want with the photos, and share the entire gallery with their family and friends.
Client Feedback
We asked our family to sum up the photoshoot in four easy words :  Fun, Family Oriented and Natural 
Our clients were so delighted with the photos they have decided they would like to put four onto canvas to display in their house. We are so pleased as a photo is only half its worth when it is lingering on a PC or iPad, and is far better when framed or mounted and displayed on a wall for all to see.
Speak to us at Worthy Photography to find out more about making the most of your photos through framing, canvases and collages.