We are often asked before a commission "What To Wear On a Family Photoshoot?" so I thought I'd put together this quick blog to answer that very question!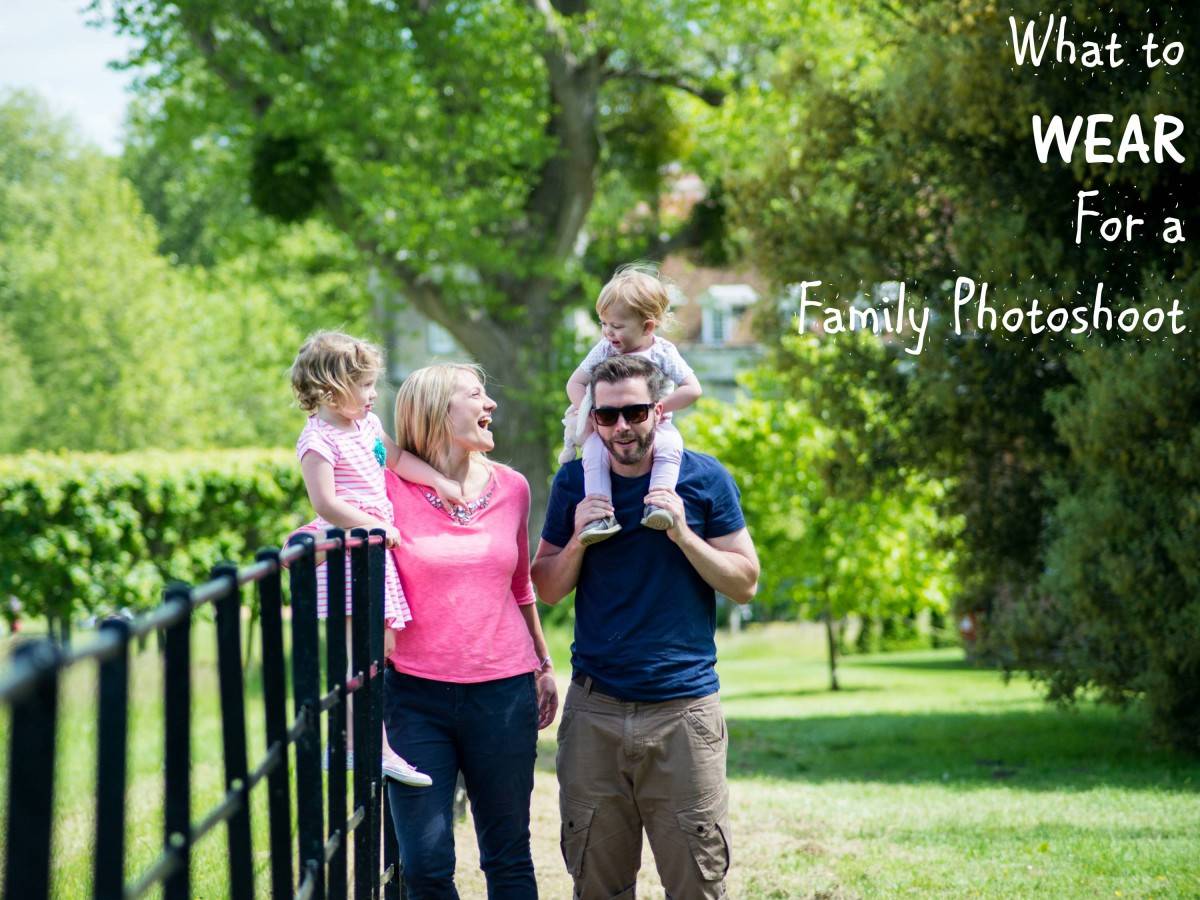 1. SOMETHING COMFORTABLE
When thinking about what to wear to your family photoshoot, it is critical that you feel comfortable. It sounds obvious. However, wearing something that you've never worn before might make you feel a little bit strange. Or it might be uncomfortable. Or it might not really be very 'you'. I don't have lots of advice, but this is my top advice and can't be said enough! Wear something that you feel you can be yourself in.
2. SOMETHING TIMELESS
It goes without saying that we hope your family photographs will adorn your walls and photoframes for years to come. Just imagine, your children will look at these photos when they are adults, and look at their parents. It's a good idea to try and choose something that doesn't unnecessarily date the picture. For example, prominent brand names, or band logos. There is obviously something really nice about seeing fashions from days gone by in old family pictures (think seventies flares) so I don't think you can try to avoid that. In fact, it's part of the charm to see pictures where the fashions have since moved on. However, we do recommend ditching the obvious time markers, such as brands, bands, or other logos.
3. SOMETHING COLOURFUL
This is down to personal choice to some extent, but I do love it when people wear something colourful. It really brings out the pictures and makes them stand out. It is fine to photograph a couple both wearing dark clothes. But it is much more vibrant to have some colours. Perhaps just one of you goes for a bright colour? it doesn't have to be something you are wearing either. You can just wear a brightly coloured scarf, or hat, or an eye-catching necklace. We just like something that helps to set the picture off.
4. SOMETHING YOU DON'T MIND GETTING MUCKY IN
If you are booking a family photoshoot, you are used to getting mucky with your kids. The photoshoot is no different. This is not about staid, posed studio shots. This is about playing in the leaves, rolling on the grass, playing hide and seek. We want you to do all of the things you might normally do on a family day out. So don't come in your Sunday Best if it will make you feel like you can't act like you normally would do with your children.
5. BRING A JUMPER OR A CARDIGAN
We know the weather in the UK is unpredictable. We strongly recommend bringing some layers so that you can dress according to the sun going in and out. We want you to be comfortable, and that includes being warm enough if it gets a little chilly. It has a secondary advantage too. If you put a cardigan on half-way through the photoshoot, it makes the pictures even more varied, and can change the look and feel of a picture significantly. Imagine if your hubby is in a t-shirt in one picture, and chunky knit in another. It's all good! Variety is what we are aiming for with our pictures. On a shoot, we'll take you around lots of different places within our location so that we can get some different styles of pictures and keep them interesting.
And if all of that wasn't enough, here is a pretty cool infographic !