We recently took possession of an Olympus OM2 SLR Camera and decided to give it a go while on a family trip to Hinton Ampner. This blog is about The Day We Tried Analogue Photography!
This camera went on sale in 1975 and we were intrigued by the concept of non-digital. Whilst we are both clearly old enough to remember non-digital cameras, neither of us had much experience of a 'proper' camera i.e an SLR. One with lots of buttons, dials and numeric indicators all around the camera.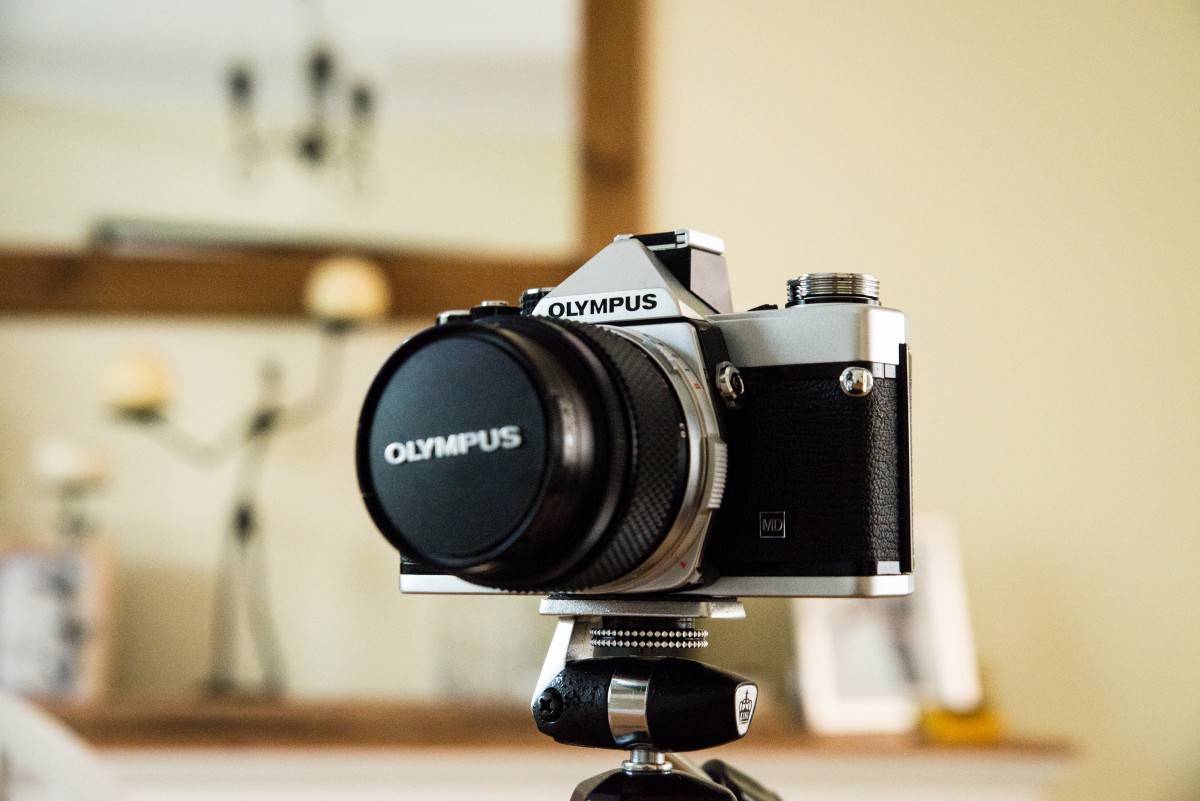 We are so used to digital cameras (shout-out goes to our amazing Nikon D800) that we thought we would try to find out the answer to the following question:
"Do We Have What It Takes To Take A Decent Photograph On A Non-Digital Camera?"
Here are my observations from our experience of using this camera:
1. It looks lovely! 
With the styling of digital cameras beginning to take a turn back towards older cameras anyway – squarer, more brutal, shiny chrome finishing, we thought this camera looks pretty cool.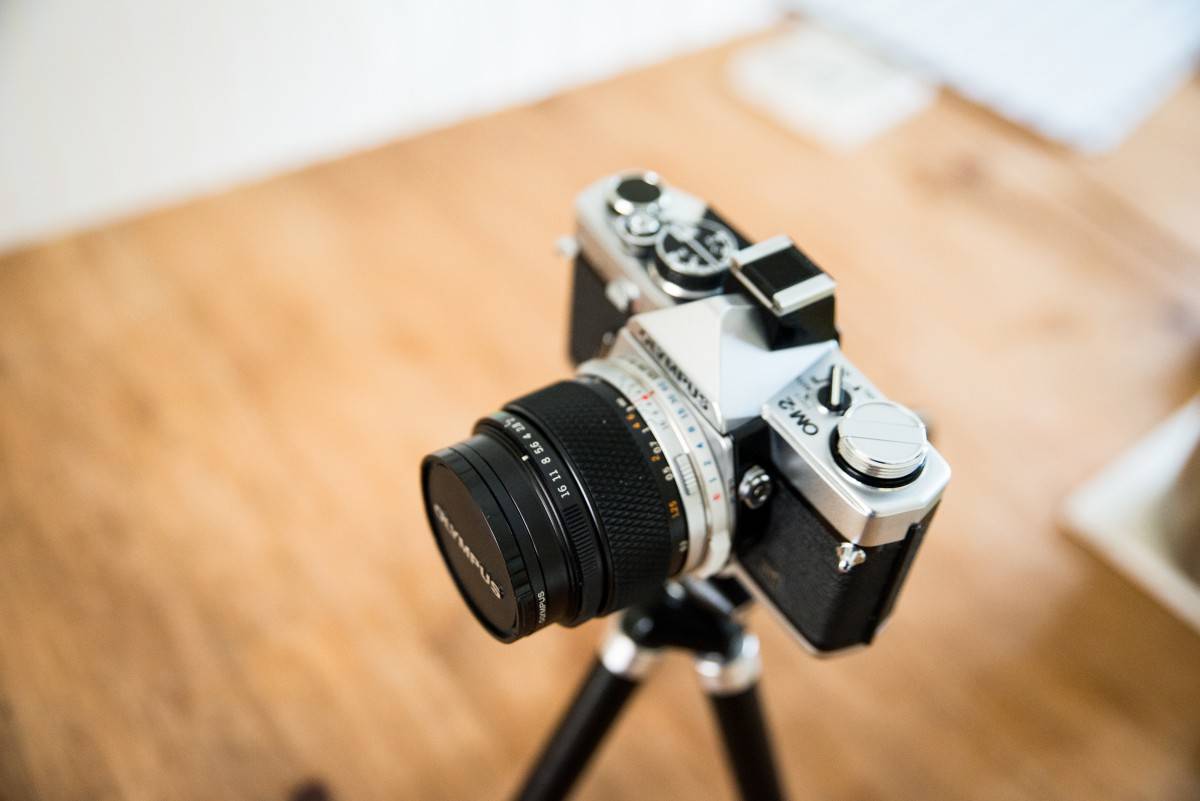 2. Where is the Auto Focus ?
Back in the day, auto focus didn't exist. I realise now how much I absolutely rely on it to capture running children, fast moving objects and passing glances between people. Without it, it was hard to find the perfect focal point quickly. I cannot exaggerate how much this changes the style and the approach towards taking a picture.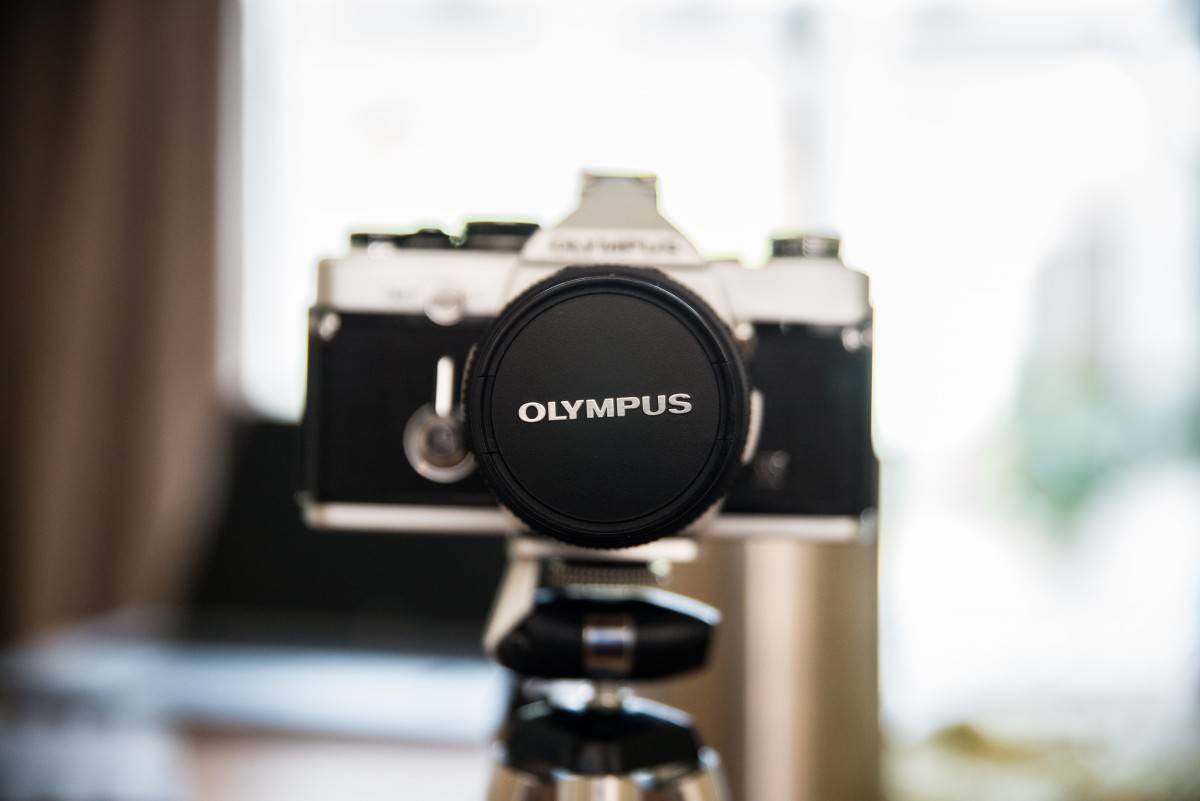 3. Time.
You need more time! On average it took about 8-10 seconds to get the focus right for each and every shot. I can't imagine how that would work on the kind of shoots I do, where the pace is FAST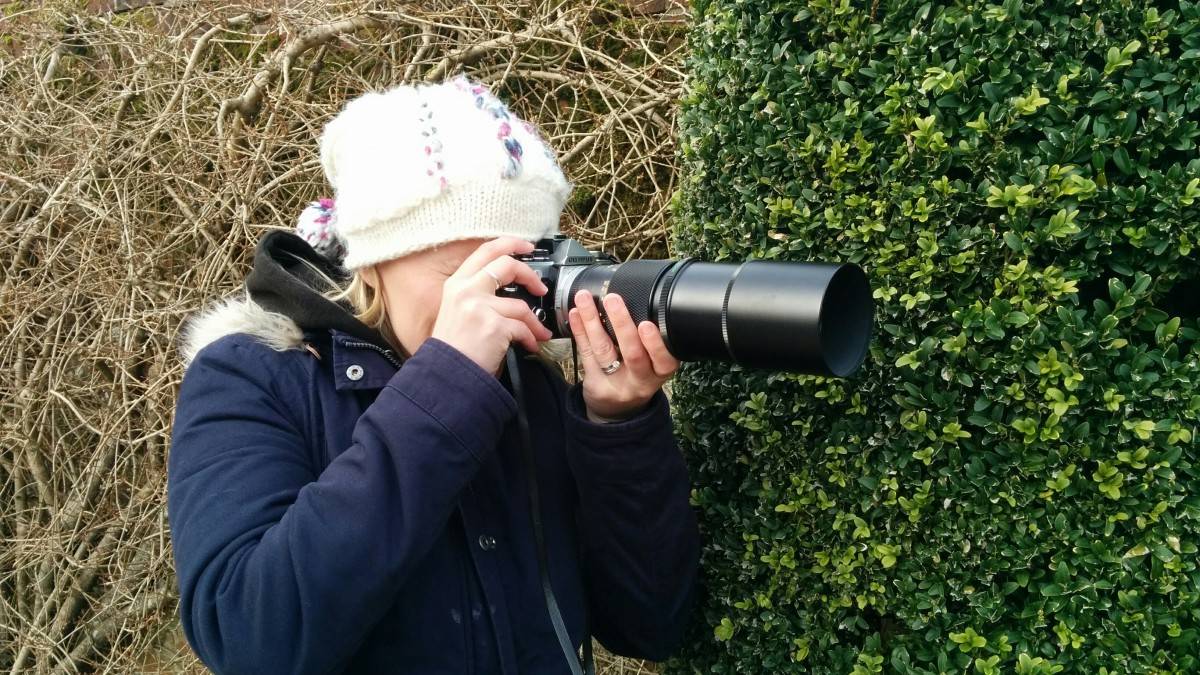 4. Now Wind On.
After every shot you must remember to wind the camera on. The number of times I forgot this and simply attempted to take a photo and discovered it didn't work. Given the fact that every shot takes time, it's not an ideal scenario.  There was something quite satsifying about the clunk of the 'wind-on' mechanism, and is not something you get to experience on a digital camera.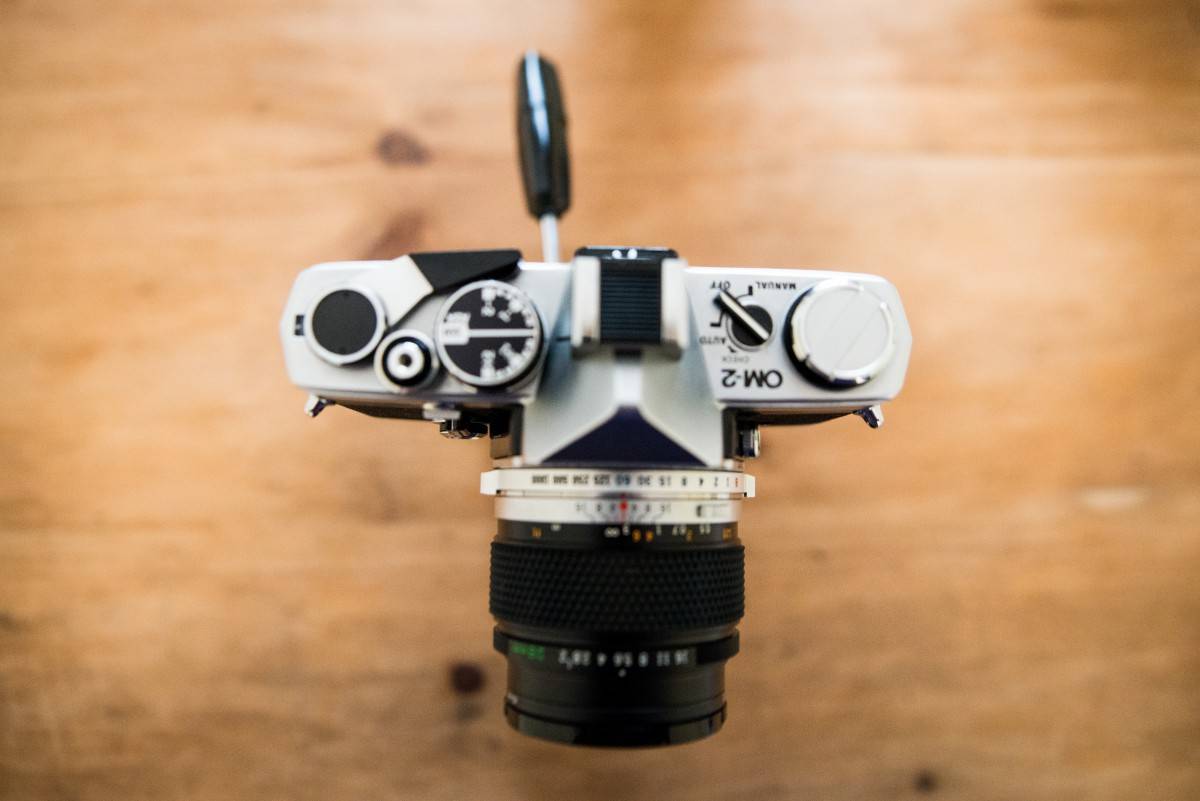 5. Ergonomics.
After 15 minutes or so of using this camera my hands ached. The stylish, vintage casing looks fantastic but it is not an easy style to hold for great lengths of time. Realised how much I love the hand grip side of the Nikon d800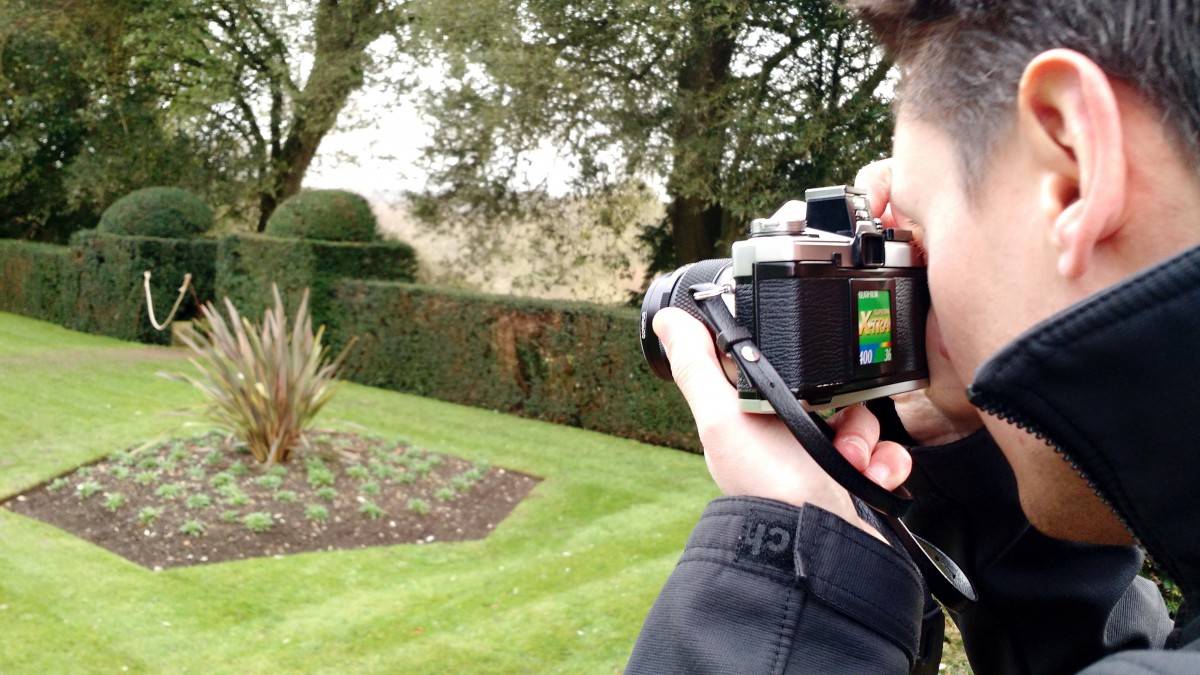 6. A Camera Case?
Following the previous point, it's worth noting that the camera comes with a leather pouch which feels much softer. Somewhat hides the lovely camera itself though, so we took it off (vanity before comfort)
7. Where is the Preview Pane ?
A constant feature of digital cameras and the thing that revolutionised the entire camera industry – the ability to view your pictures instantly. No waiting around for development, no wondering if any of your pictures actually came out. So without a preview pane it was hard to know what we were taking and how it might look. I realised just how much I check the Preview Pane throughout a shoot just to check the pictures are working.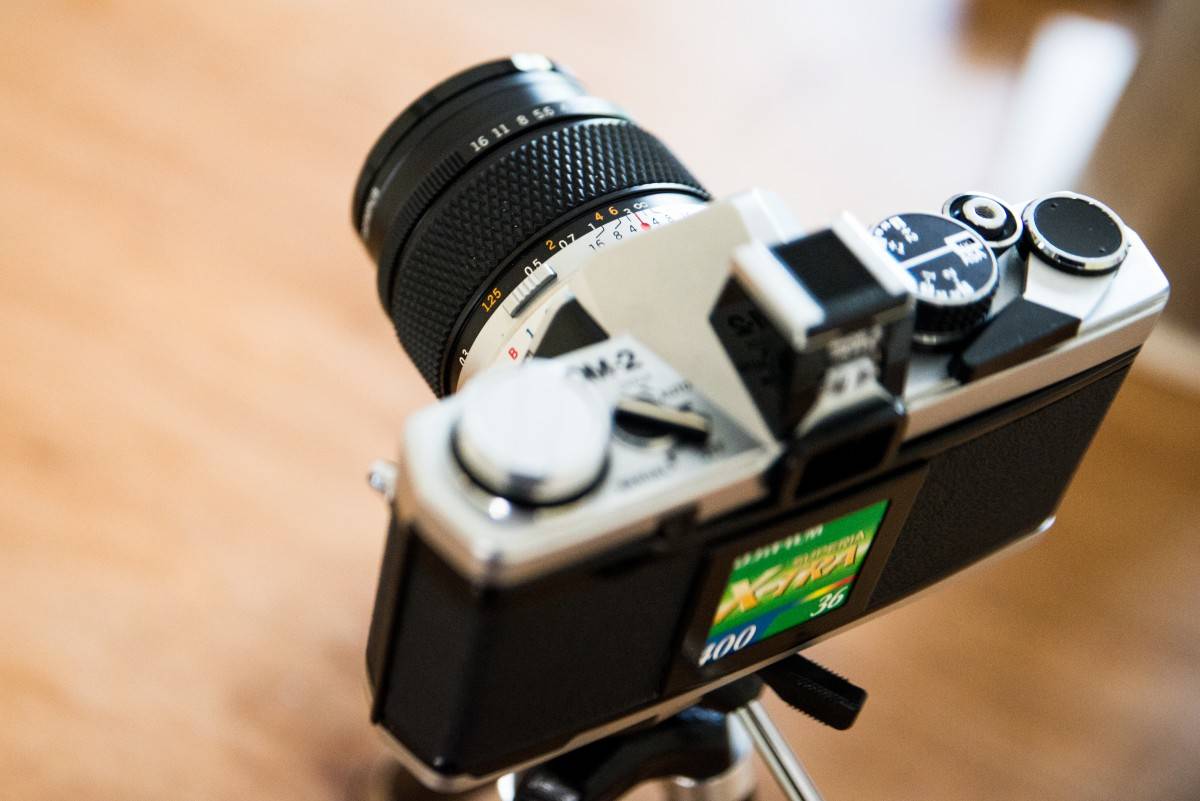 8. Highly Mechanical
The only batteries in there are powering the auto exposure function. The rest is manual. All of it. So it feels like a solid piece of kit and one that could survive a bump or two. The fact that it is still all in working order now is a great sign of its longevity.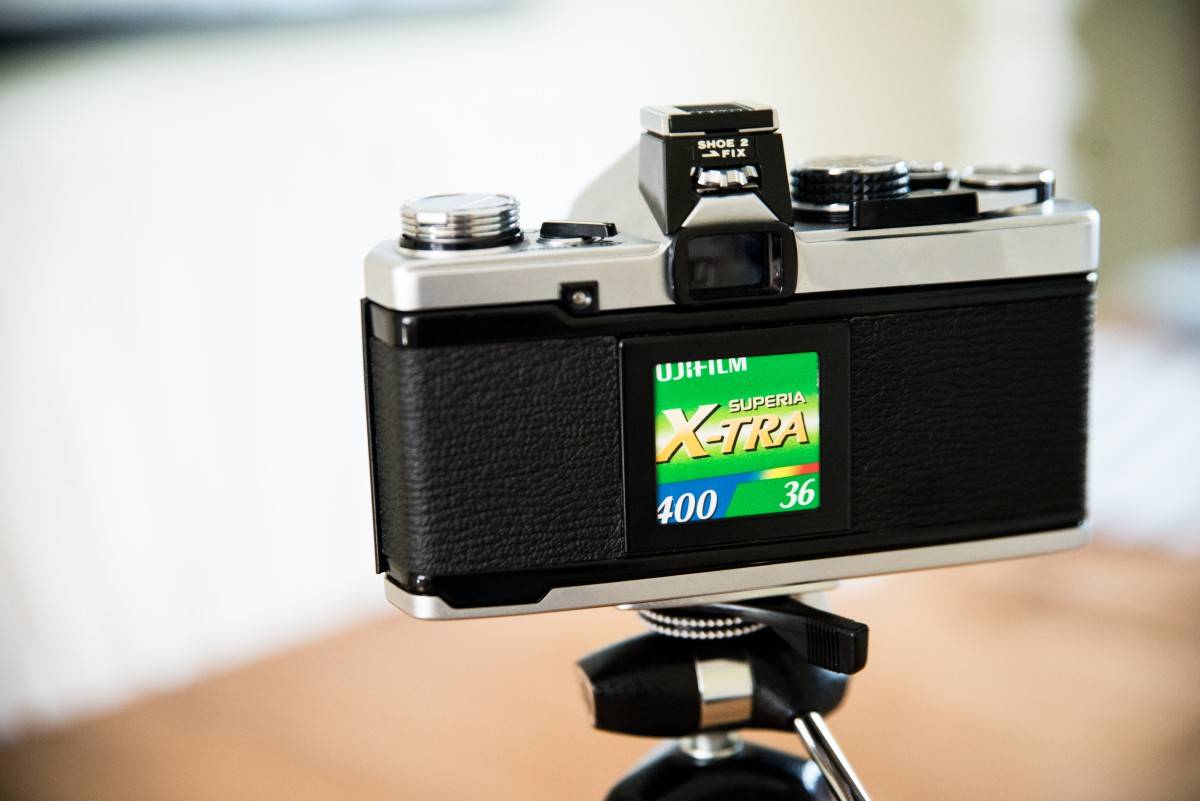 9. Now What ?
The pictures are taken. The film is ready. How do you actually get a film developed these days? I didn't really know. We opted for an online service from Truprint. One that offers a copy-to-disk service, where they develop the film and then get them converted to digital images. (they must be wondering who on earth would bother with that nowadays – especially as I have had to email Truprint specifically with this request indicating it's not one they get that often.)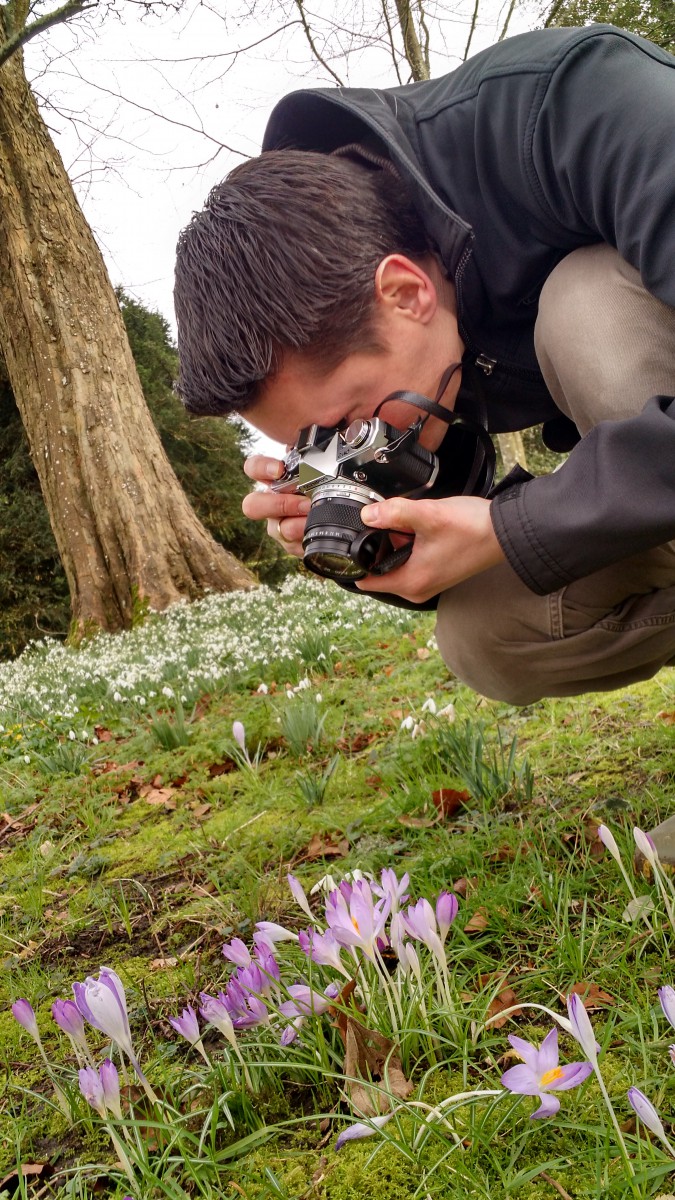 The film has been sent off to Truprint and we eagerly await the postman who will deliver us with a wallet of photographs. We have no idea if they will come out, or whether they will look any good. We will share any interesting ones !
If you have enjoyed reading this blog, simply subscribe to receive updates from our blog by completing the form at the bottom of this page. Thanks for reading!