Photographing the really little ones is a big honour, please enjoy my photos of Baby Evie, 8 Weeks Old.
Evie is the spitting image of her older sister at the same age, and was a joy to photograph. At only 8 weeks old, she was awake, alert and aware of the camera. Her clear, deep blue eyes followed me around the room, gazing right down the camera lens. Just perfect!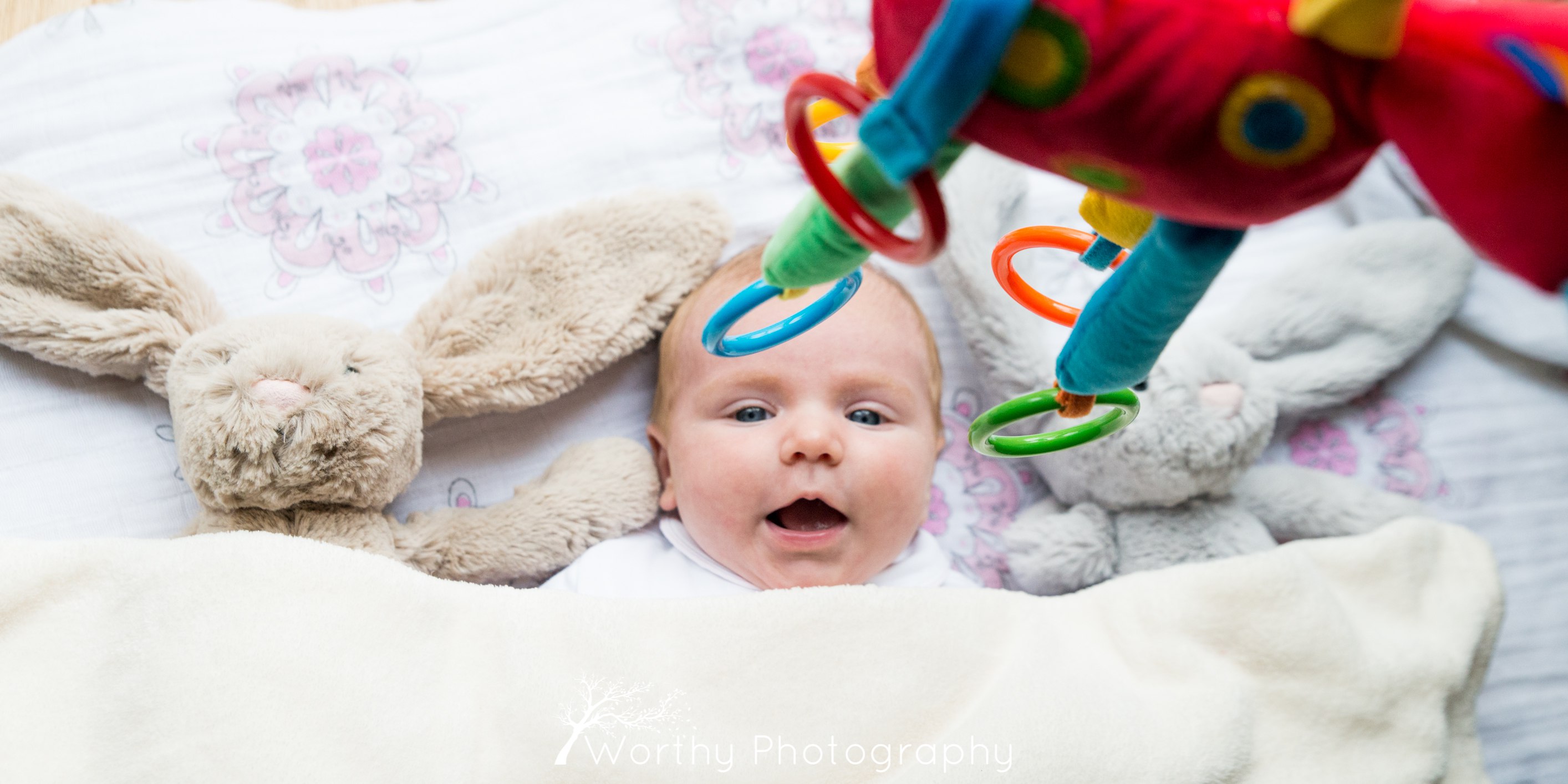 We enjoyed trying different things out with Evie as she was so easy-going. She barely batted an eyelid as we moved her around from place to place for different photograph opportunities. It doesn't always go like that with newborn photography, we obviously just timed it right this time! If Baby isn't happy with photos though, that's no problem – we just wait and have a cup of tea!
My favourite pictures are of Evie with her beautiful mummy. What a stunning pair these two are.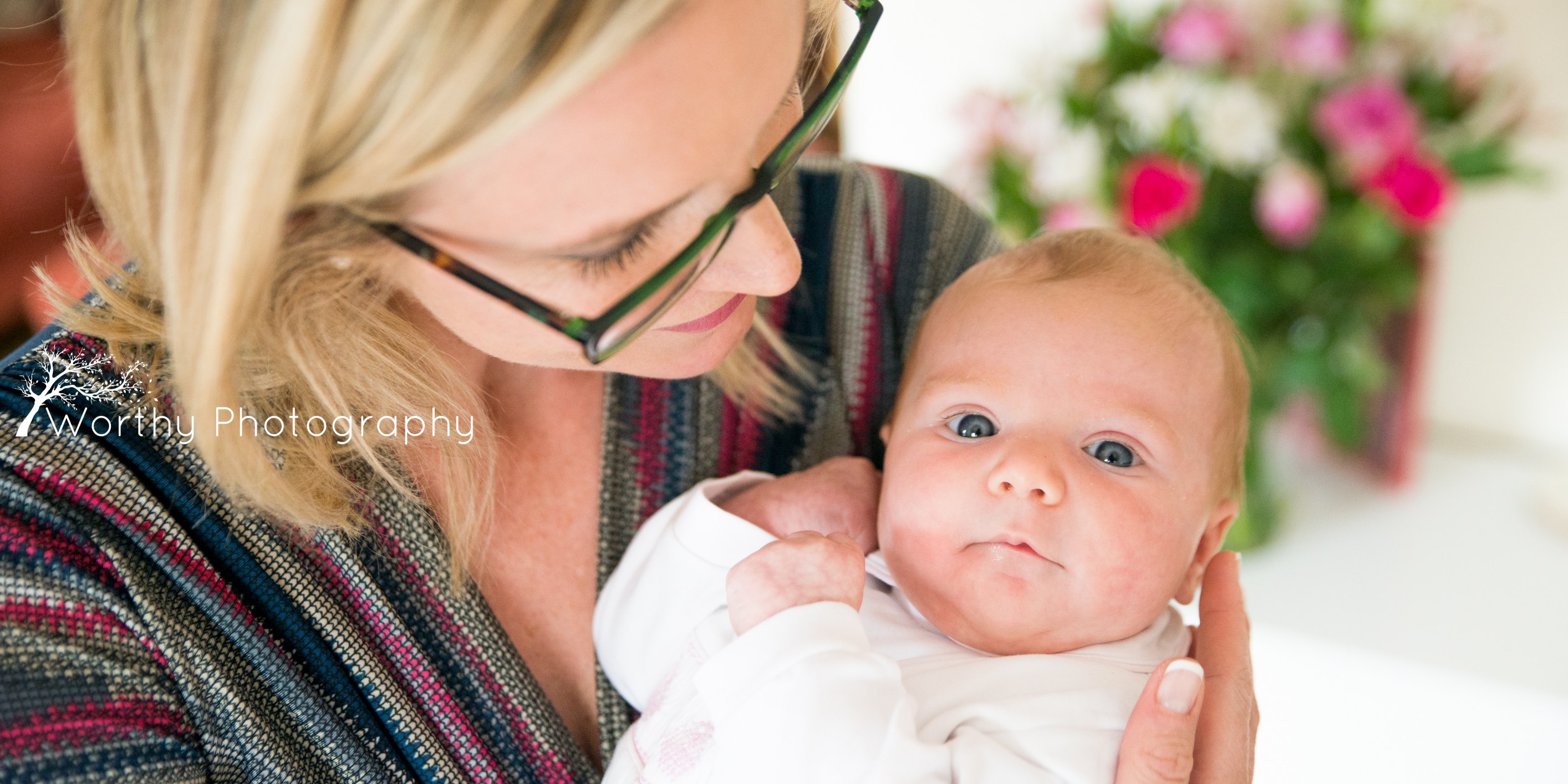 I can't wait to get some pictures of Evie with her big sister, they are going to look like twins as they grow up; that's my prediction!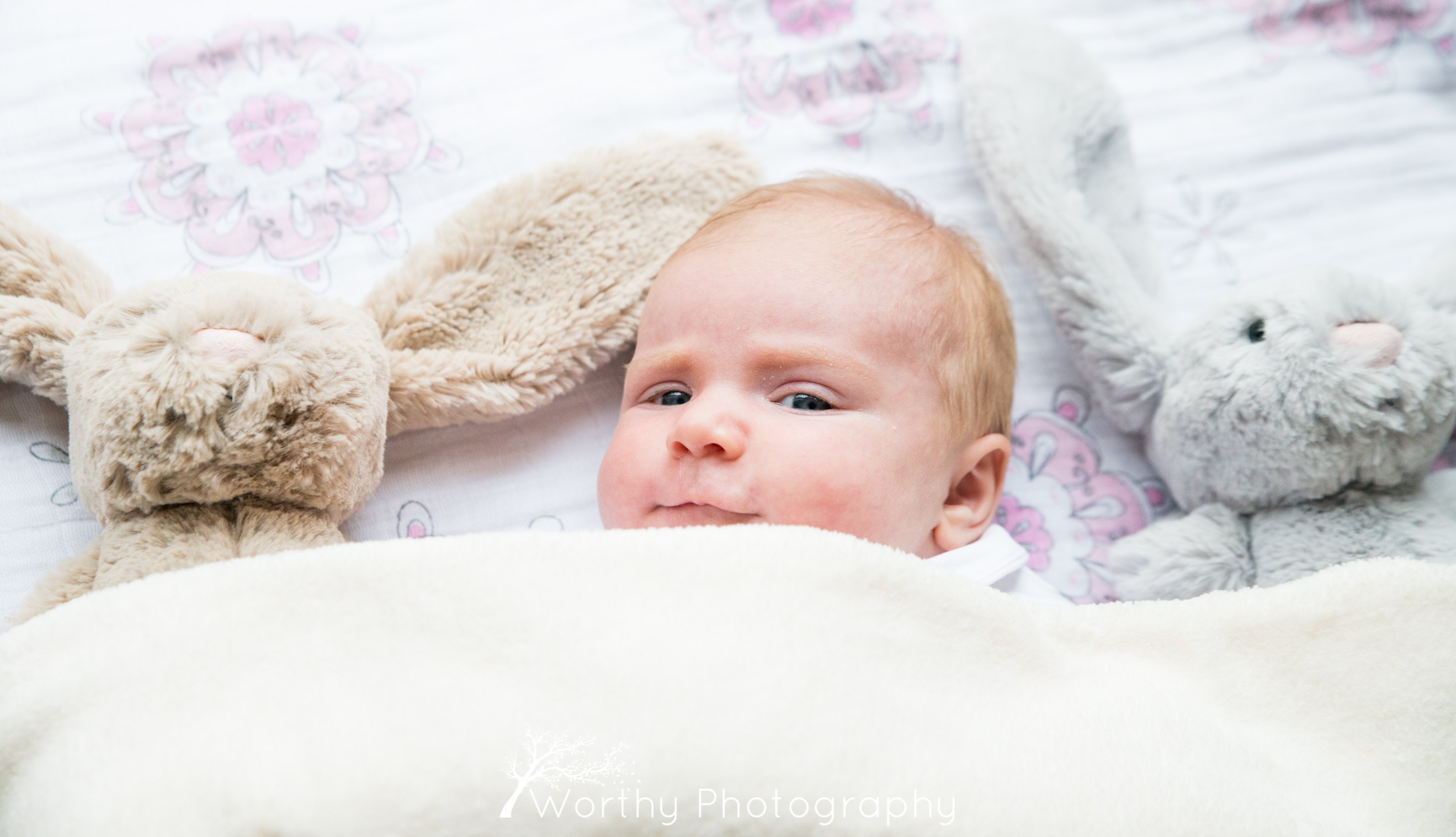 Contact me to find out availability for newborn photography, family photography or wedding photography.