This is just a quick shout out to Poppies Crafts Timsbury as we spent a very enjoyable rainy afternoon there one weekend. If you don't know it, Poppies Crafts is part of the Choices Plants Garden Centre in Timsbury. The craft centre is really spacious. It is possible to do 'decopatch' or pottery painting with your children.
There is also a cafe, and it's possible to bring your food & drinks into the craft centre.
We went on Sunday with Chloe (aged 2) and had a lovely time sticking bits of decopatch paper onto a little lion with PVA glue. Couldn't resist taking some pictures of our little girl deep in concentration.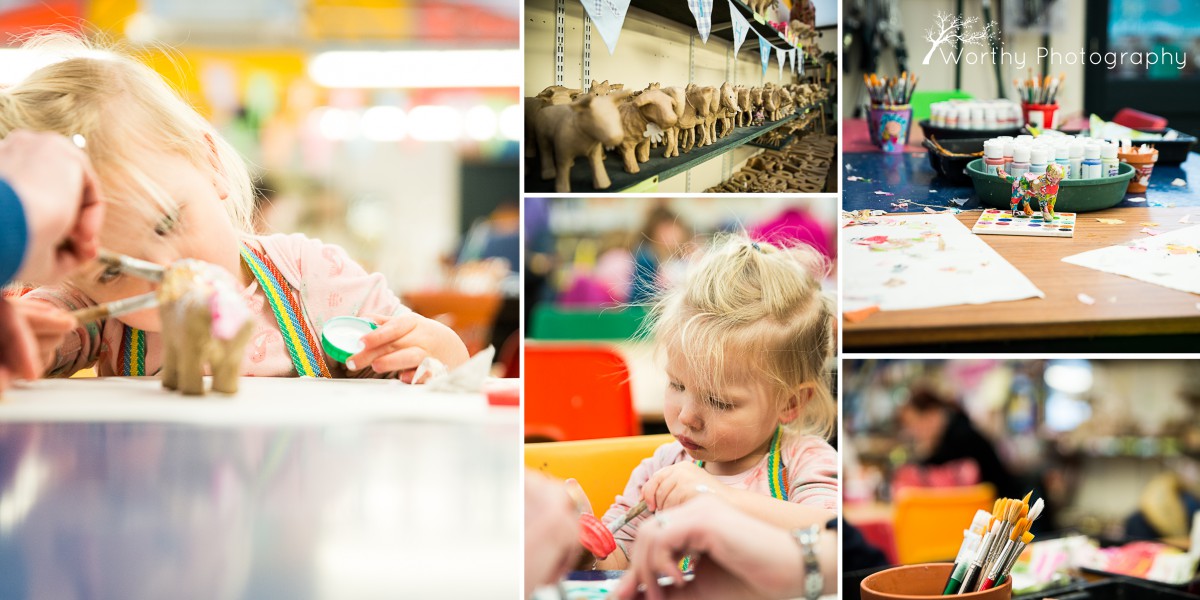 Give it go – Poppies Crafts Timsbury !